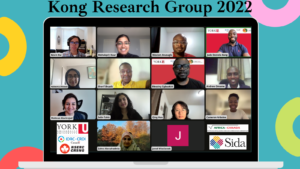 The Kong Research Group lab meeting takes place every Fridays from 09:30 am to 11:00 am (EST)
For the current lab schedule for Fall 2023, please click here Update_Pre_Trivia-Schedule-9_15_2023
Kindly send me an email if you have any concerns or questions regarding the lab meeting schedule.
FYI: Attending

lab

meetings

is

mandatory

. However, in case you

are

unable to join, then kindly decline the meeting invite and send an email to notify me of your absence.
Updates !!!
Lab Meeting Resumes for Fall 2023: September 15th, 2023.
Lab Meeting Ends for Fall 2023: December 22nd, 2023.